An Ode to Origi: The Irreplaceable One of One
I hope you're enjoyed this because you'll never see anything like it ever again in your footballing life. No, I'm not talking about Liverpool's unprecedented push for the quadruple, nor am I talking about Jurgen Klopp's reign. I'm instead focusing on the logic-defying Liverpool career of Divock Origi. So I hope you were able to lap up the remaining time we had with the Belgian because soon he will be gone and we will never see anything like him again.
Origi really is a 1 of 1, both on the field and off it. I've racked my brain for a player to compare him to in my time of watching Liverpool, and there is no comparison that can measure up. Origi's Liverpool career is as mystical and unique as Divock himself. All this goes to say that we needed to cherish the last few weeks of Divock's time with us and rejoice in the glory he has given us. I hope you did!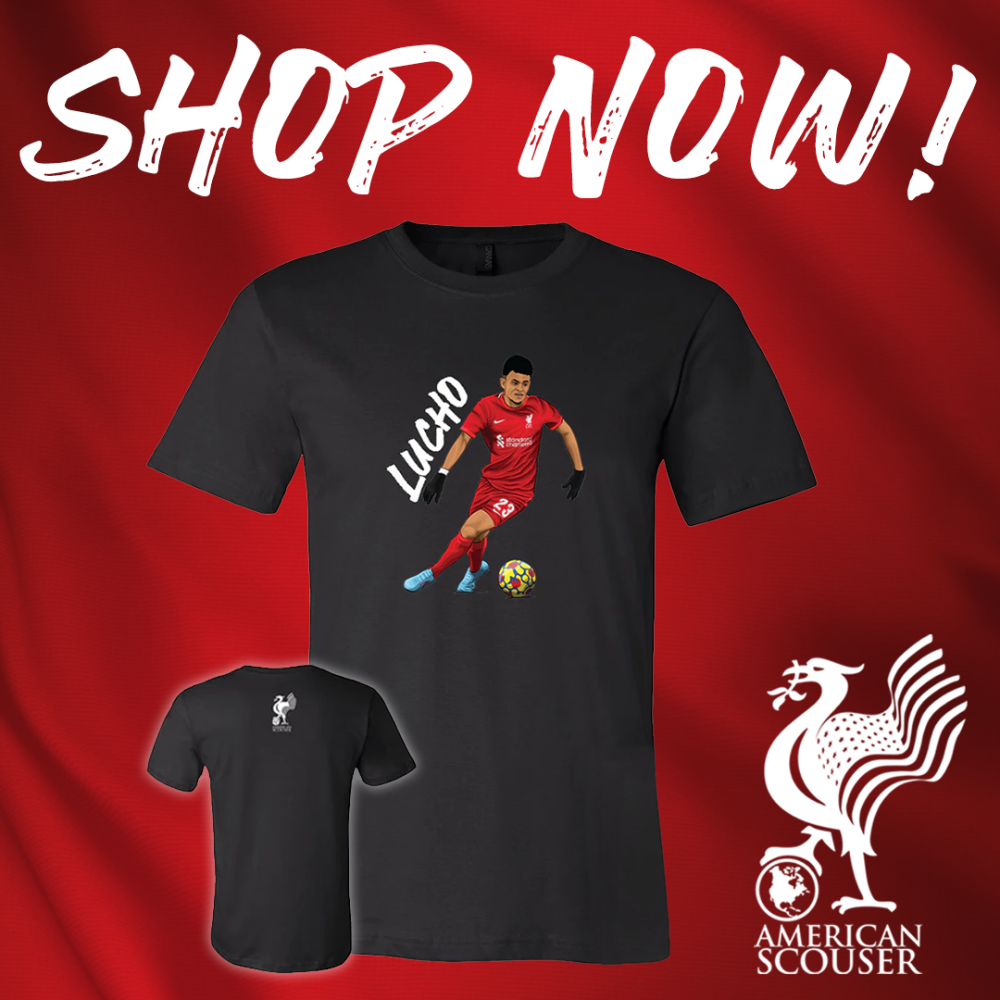 There have been plenty of young players that have come to Liverpool with promise and filled us with excitement for the future. A few of those players went on to play their parts in big moments and matches. Some of them fizzled out fast while others had somewhat of a decent career at Liverpool. I'm thinking of players like Ryan Babel and Jermaine Pennant. Players who were in and around good Liverpool sides and seemed as if they would kick on and become greats but yet never did. In a lot of ways, this is the story of Origi's time at Liverpool.
When it Began for Divock
When he arrived off the back of his 2014 World Cup coming-out party, the 19-year-old was viewed as someone who would grow into a key player for Liverpool for years to come. Even when Rodgers was sacked and Klopp was brought in, the feeling was that Origi was one of the few players that Klopp would be able to keep and use to build his squad. Indeed, in those early days of Klopp, Origi was one of the consistent faces on the team. Klopp had wanted Divock at Dortmund and so it was no surprise that the German turned to the Belgian so often.
Divock did in that first season under Klopp what we now know to be his specialty; provide moments. In hindsight, that first year under Klopp saw him deliver some of the most important moments in the grand scheme of Jurgen's reign. There was the unforgettable tie against Dortmund in which Divock scored an important away goal and sparked the comeback with a goal in the second leg. Perhaps even more importantly, Origi scored the goal against West Brom which prompted Jurgen to have his team thank the Kop end; A moment which gave birth to the undying connection between fan and manager we have at Anfield today.
Read More: Disappointment, Anticipation, and Defining Moments
Watch Now: American Scouser Exclusive YouTube Content
Moments on Moments, None too Big, for Div
If this had been all Divock accomplished at this club, it would have been enough to have him mentioned fondly with players who had the odd moments here and there like Babel and Pennant. When Origi picked up an injury in the derby and then seemingly never got back into form, it looked as if the writing was on the wall and his trajectory would follow the aforementioned players. And if one failed loan spell overseas wasn't enough of an indicator of that fate, then surely a second failed loan spell would have done the trick.
So, as we entered into what would be a magical 2018/19 season, it felt as if the end was near. Indeed for many Liverpool players, this is where the dream of becoming a Liverpool legend died. Being forced out of the team and unable to make a scene on loan, many Liverpool players before Divock accepted their fate and moved on. In fact, it was shocking to us all when the club was unable to move Origi on and even more surprising when we found out that Divock had turned down a move to another club in an attempt to stay and win a spot in the team. With no real chance or indication of hope, Divock took a gamble. That decision couldn't better symbolize the unique figure that Origi is in Liverpool's history.
Divock Bet on Himself & Supporters Won
Shortly thereafter it was a gamble with no indication of hope that found Origi planted a yard from Everton's goalmouth with the ball falling onto his head off of Jordan Pickford's crossbar. That the most absurd of derby winning goals in the history of Liverpool Football Club was scored by a player who had no business being at the club, let alone on the pitch, is both the perfect summation of the enigmatic character that Origi is and the epitome of the idea of "Walking On" with blind hope. Hollywood couldn't write a better script and there isn't a fantasy writer in the world that could concoct such a storyline without the reader rejecting it as wholly ridiculous and entirely unbelievable. Which is exactly where Origi's Liverpool career has journeyed since. It has become wholly ridiculous and entirely unbelievable.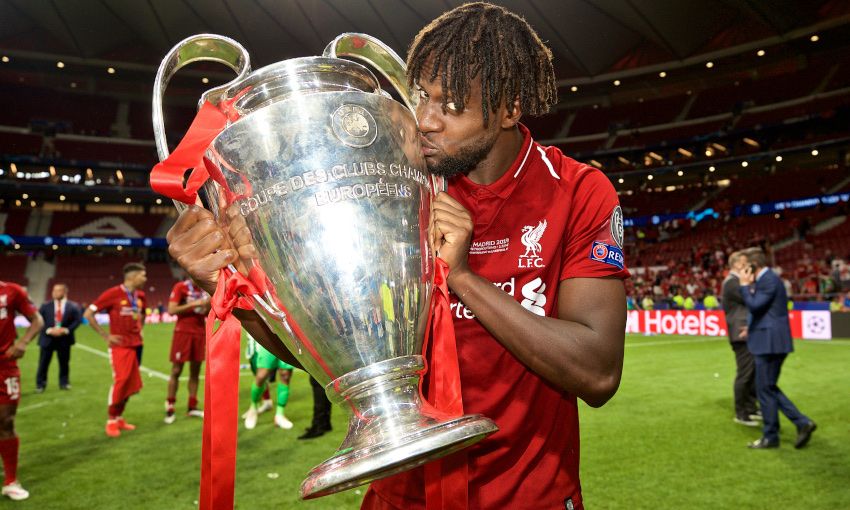 In the vast history of Liverpool Football Club, there have been plenty of players that have scored late derby winners. There have been plenty of players that have made a habit of scoring against Everton. Many different players have scored important European goals. A variety has built a rapport with the fans. There have been plenty of players that have won big trophies. However, I struggle to think of any Liverpool players that have done all of the above whilst playing a supporting role in the squad.
Now that it has ended…
It would have been an appropriate ending to Origi's Liverpool career for him to walk away having won every major trophy on offer. He would be able to walk away from this historic club with the unique claim of having done it all, unlike anyone has. For a club as old and storied as Liverpool, to be able to exist in a galaxy of your own within that universe is quite a feat. There has never been a player that's worn the Red shirt of Liverpool that has done the things Divock has. So I hope you all have enjoyed every last second of Origi because we will never see anything like him again.
Good luck at AC Milan, Divock! We will always have a place for you in our hearts and more importantly the moments and memories you have created in our minds. Everton supporters are still having nightmares.