The American Gerrard- Transfer News and Rumors
"The name's Gerrard, Jordan Gerrard," also known as "The American Gerrard!" You know about the "Welsh Pirlo", you've seen the "Egyptian Messi", but you never knew about the American Gerrard! When the American Scouser needed a transfer expert I was there to smash it in from long range with an absolute belter. What a hit son, what a hit!
It is my regret to write that Liverpool's winning run at home was finally ended this week. I really wanted that record. I really hate Burnley. This season has felt so special. In my own mind, it has felt miles ahead of last season but with a few more disappointing results we could end the season with less points then we finished with last season. This concept is difficult to grasp. To truly make this an unforgettable season in my opinion, we need to break a few more records. After 30 years with no title, and now after two weeks with one I am already greedy for more success.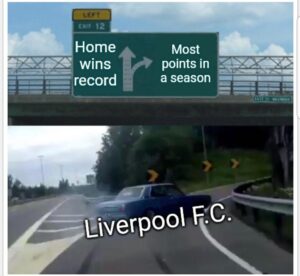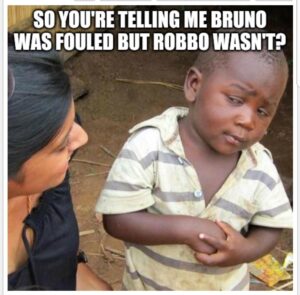 This week has not been the most active for Liverpool transfer rumors. Jurgen Klopp has repeatedly claimed Liverpool are broke, so by now most of the tabloids have figured out it is getting harder and harder for fans to believe LFC will be making any big moves this summer. I was still able to do some digging and find some transfer treasure worth discussion. The internet really is a big place. Could a popular Liverpool first team regular be considering a move away from Anfield? Koulibaly finally speaks on his future. Stevie G might be headed back to England and more…
Thiago for Gini?
Everyone has been talking about the potential of Thiago Alcantara signing for Liverpool. Many transfer experts including those at the Liverpool echo have come to the same conclusion. If Liverpool are genuinely interested in signing Thiago, it might be as a like-for-like replacement for an outgoing first team player. With one year remaining on his contract and talks currently stalling, could underrated hero Gini Wijnaldum envision his future elsewhere? I have already given my opinion on the Thiago signing. I do not think he matches the type of player Liverpool's at which the transfer committee look. But If Gini is leaving, Thiago is very much a similar replacement, and Klopp is a known admirer. I do not believe Gini wants to leave, but I will explore the possibility and attempting to surmise reasons why he might leave. I do remember an interview where he specifically mentioned Klopp was playing him out of his preferred position which I believe might actually be where Mane plays on the left wing. At Gini's age of 29, he might actually see this as his opportunity for one last big contract or a chance to win the title in another league. It is possible Liverpool are not offering him the best terms in his new contract; other teams may be willing to offer more money. I have always imagined Klopp's training and fitness routines are very difficult and demanding in order to maintain the levels needed for their pressing game. After several years, maybe Gini is getting tired of working that hard?  I want to reiterate that I do not believe Gini is leaving and I do not believe we are signing Thiago.
Koulibaly Speaks
This summer's in-demand defender Kalidou Koulibaly recently spoke to Gazzetta dello Sport about his future, dismissing any immediate Napoli exit rumors. He reconfirmed his commitment to the Italian side and even admitted being bothered by constant false rumors linking him with moves away. He even added he could potentially stay at Naples for the rest of his career. It also sounds to me like Man(ure) United will not meet Napoli's asking price.
Gerrard to Bristol City?
Championship side Bristol City are in search of a new manager after sacking Lee Johnson. Prior to Johnson's dismissal, Bristol were on a nine-game winless run. Bristol could still potentially qualify for the playoffs and the team's ambitious owner is believed to be targeting former Liverpool captain Steven Gerrard as the manager. Although Gerrard has gone through some tough times recently, after failing once again to oust Scottish league rivals Celtic from their league dominance, I believe he will stick with Rangers. He has yet to accomplish his main ambition of winning the league and I do not see him giving up so easily. Chris Hughes is believed to be the bookies' favorite for the job.
The New Kaka and New Neymar
Liverpool are believed to have scouts keeping a close eye on several young Brazilian players currently plying their trade in Brazil. This includes two players drawing close comparison with Brazilian legends Kaka and Neymar. Igor Gomes also know as the new Kaka, is an exciting 21-year-old attacking midfielder currently playing for Sao Paulo. He closely resembles Kaka in style, background and even his appearance.
Talles Magno or the new Neymar is only 17, but he is already proving to be a very exciting player. A skilled and technically gifted attacker, he prefers to play on the left side of the pitch for Vasco Da Gama. Although he is right-footed, he is very comfortable taking touches and making passes with his left foot adding an element of unpredictability to his game. Liverpool have several Brazilian players in their ranks already, and this may be seen as a way to entice these youngsters into considering a move to Anfield.
Klopp's Transfer Message
After Saturday's match, Liverpool manager Jurgen Klopp continued to deny Liverpool would be spending money this summer. Klopp was keen to admit he would love to strengthen his side, but with the current quality of talent within the squad, improvement would be difficult. Due to the corona virus' financial impact on Liverpool's owners FSG, Klopp isn't expecting a large sum of money to work with in this transfer window. But he has ensured fans he would keep his eyes open to the right signings, alluding that Liverpool needed to make clever decisions in the current market. He was also very vocal about giving fringe and youth players a chance to prove themselves at the first team level. This month Klopp has repeatedly praised Liverpool's youth system which has improved massively over the years since his arrival. Klopp expects more future first team players to come from within and even joked of dreaming of team of Scousers, "or at least a team with a Scouser soul".
I'm Jordan Gerrard, and as always I thank you for reading.