Red Trenches: Match Day 33
Match Preview GW 33
Klopp was in good spirits in his pre-match press conference on Wednesday, as well he should be.  The Reds had a HUGE, last-gasp winner against Spurs at the weekend.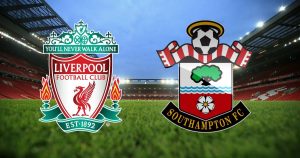 Who am I kidding?  I don't need to recap that one. This is a title race against a top four side with six games to go. If you're reading this then of course you watched it. Add that to the news that the Virgil Van Dyke and Xherden Shaqiri participated in full training on Tuesday, and it's easy to see why social media is awash with supporters as pleased as the Gaffer.
We cannot count the points before the 90 minutes are up though.  Many fans have pointed out that Southampton are a banana peel we've slipped on before in big moments. Think 2017 when Mané, a Saint at the time,  picked up the MOTM with a 70th minute winner. Die-hard supporters can remember even worse, sadly.  It would be silly to forget an early match-up in 2013 where we lost 1-0.  We would go on to lose the league by 2 points that season. But all is not bleak, and most Koppites are aware that this is so much different than it was in 2013.  If we take this game with the same attention as Spurs, and we should play them out of the park. Heads up, We Go Again!
For a complete pre-match report see Hooch's article Liverpool vs Southampton Preview
Word on the Street
Unified Outlooks
Year of the Ox
    Liverpool faithful can all get rowdy about Alex Oxlade-Chamberlain's return to full training.  Just in the nick of time as well.  With a tight run of extremely tension-filled games remaining in the title race, his presence could be invaluable.  Klopp will be ecstatic as well.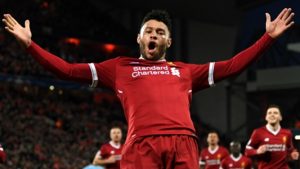 His vast options the returning midfield will give him, create the freedom he lavishes. A few fans are anxious to get him back into the fold as quickly as possible, stating so across Twitter.  The lad probably deserves a late cameo to get his legs under him and that feeling back, but caution is advised.  It's a tight spot, we need him now, but we do not want to push him too soon.
Armchair Tacticians 
   Another midfielder is surprisingly in this category for a similar reason.  Fabinho, our Brazilian bloodhound, was brought in late during the match last weekend and made an immediate impact.  Much to the chagrin of supporters, he was dropped from the starting XI.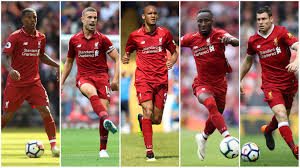 In big games, Klopp feels more comfortable fielding the trio of Henderson, Milner, and Wijnaldum, and he stuck to his guns again on Sunday.  This however did not sit well with Reds, who took to social media to demand that Fabinho must start from now on.  Many feel that in the remaining critical games, Fabinho's tenacious ability to track back and sniff out danger in front of Van Dyke, may be the key to lifting silverware at the end of the season.
Dividing Stances 
Origi's Future 
    Origi has never been fully adopted by the Kop and is a divisive player.   A section of fans are beginning to question whether the Belgium might actually have a future under Klopp.  Twitter also suggests that his unpopular view is too much to overcome though, and they would rather he left this summer. After his late game heroics at Everton, the Gaffer has called for his aide much more readily.  Supporter's main reason for the arguments seen in the comment sections surround his profound inconsistencies.  This is obviously the reason Klopp uses him as a sub rather than a starter, but it appears it is always a gamble. 
     Seeing him on the touchline ready to come on, supporters do not know what we will get and I can imagine it's the same for Klopp.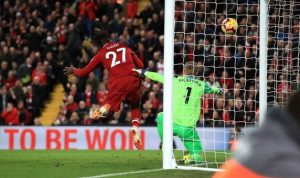 Origi however, does change the game radically, his height and power make defenses second guess the game plan and you could see that against Tottenham at the weekend.  Perhaps it's the Joker in the deck for LFC.  Can we trust Origi to be the supersub we've been missing since Kuyt or Benayoun?  Did I just start another argument?
One Hit Wonder
    Before you start throwing things at me, I know this sounds insane!  Regardless, some factions are starting to lose faith in our Egyptian King, even after his almost goal winner last weekend.  Mo Salah is in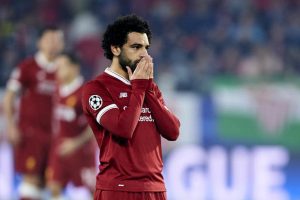 a scoring slump compared to last year's consistency, and some fans are getting restless.  Mo averaged 0.84 goals per game last year, and currently sits at 0.5. Comparatively, he sits second to Auergo on the top scorers list for the season, with an identical assist count. Worried supporters should also note that his career premier league average is 0.5 goals per game. Also a goal every other game is something teams would pay serious money for.    
    The distrust has more to do with his lack of influence he's had on opposing defenses than his production.  One could argue these go hand in hand, but it's taking more to convince some that everything is A-OK with our number 11.  While he's not on fire, his involvement in the last gasp winner at Anfield will surely boost his confidence.  Besides, his "slump" has opened the door for Sadio to take the offensive duties on his shoulders, and boy, is he enjoying himself at the moment.  I think we have much more important things to worry about. 
What do you think? Let me know.  Have your say and comment below!
YNWA