Fantasy Transfer Deadline Reminder GW7
---
Welcome back everyone! Only a few hours until the transfer deadline ends for Game Week 7. With several interesting match ups, this weekend looks primed for Fantasy Premier League action. Even though the scoring has been at an all-time high, we finally got the first scoreless game in GW5, and again in GW6 as two LFC rivals (Chelsea & Manchester United) played out another nil-nil draw. Is this the week the goals start flying in yet again?
---
Top Three Transfer Ideas
My three tips from last week still stand: that is Kane, Grealish, and if you have not managed to get Bamford in place already, you may want to keep him in mind. These three combined had 29 points, however Grealish had a poor outing last week and only earned one point.
However if you are still thinking of shuffling the pack or saving up enough for your big buy then take these three into consideration.
Any Leeds United midfielder. My personal selection is Costa, however Klich is just behind on points total.
Phil Foden. The youngster bagged a goal in his cameo last week. Looks good off the bench and might get some starts with Pep. Although those that know FPL know not to trust Pep with rotation.
Son Heung-min. It looks as though the Son-Kane duo could become a must have for teams. 8 goals and 8 assists is a phenomenal return.
---
Another Triple Captain Taken Quickly?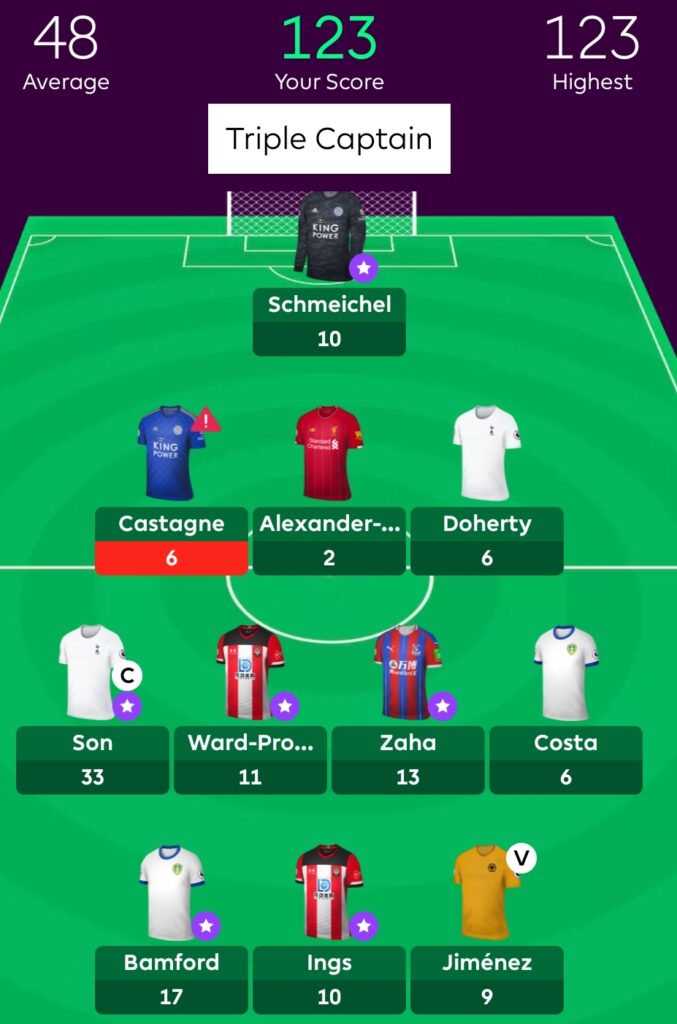 ---
AS Cup GW6 Top 5
Robber FC 84 points
Fleetwood Town 80 points
Klopaholic 78 points
Mo Mane Mo Problem 78 points
Kentucky Kopites 77 points
With the average points this week at 48, anything above a 50 will have moved you up a few places. Credit this week goes to Robber FC, with A relatively massive points return of 84. With that credit comes reward – Robber FC jumps to joint first place. Congratulations! Schmeichel, Son, Zaha and Bamford netting a combined total of 51 points.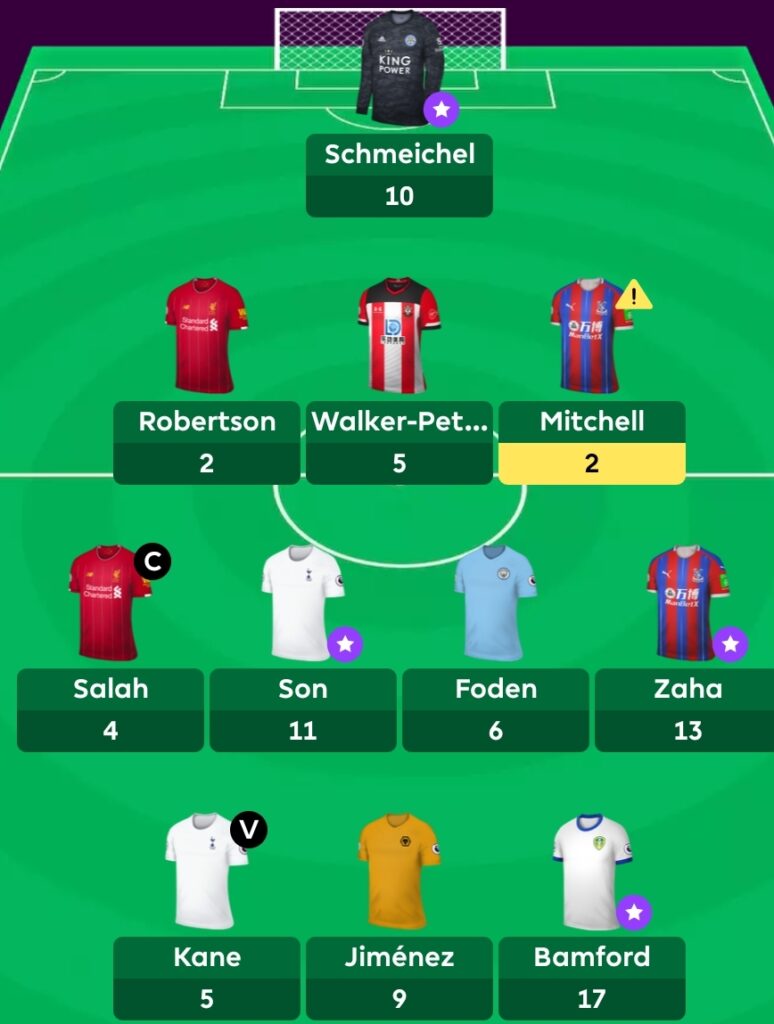 ---
All Red Arrows For the AS Crew
(16) Red Asterisks FC 358 pts
(23) Teuszy FC 353 pts
(37) Turkishstallions 346 pts
(49) WhowantsTacoSalah 336 pts
(52) IrishNatPhillips 334 pts

Introducing the American Scouser Red Arrows… Each team above dropped position, which means congratulations are due to those who displaced them. Better luck with green arrows for everyone in GW7.
---
The Top 10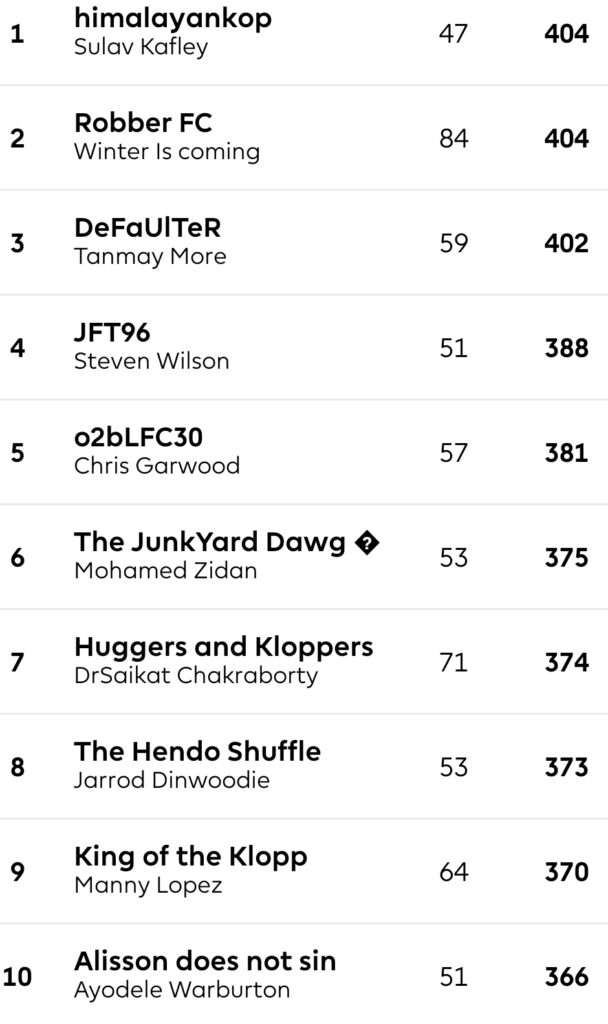 Only seven weeks in to the 2020 season, and the dogged battle for points has well and truly begun from top to bottom of the table. As compact as the table is in the bottom half, the Top 10 also shows just how tight the early race is – which should provide hope for those biting at the heels.
Again, good luck to everyone and we will see you on the other side of GW7!