Club Before Everything; The Lasting Legacy of Adam Lallana
CLUB BEFORE EVERYTHING; The Lasting Legacy of Adam Lallana
By Paul R. Bickler
These are strange times for football supporters. Football's back but it's also not. The pandemic shutdown sees the schedule slide down the calendar year. Transfer windows have changed, international tournaments are being canceled and moved to 2021 or later, and what football is in swing is being played in empty stadiums. For Liverpool, the red half of the city anxiously awaits lifting the first title in 30 years. Like the New Balance to Nike kit transition, the club has been busy flexing out deals to cover the extenuating circumstances that have arisen from the pause in play. When the news broke Tuesday night that long-standing Red, Adam Lallana, had signed a short term contract extension to see out the season it served as a vivid reminder of all the little kinks that the club is busy ironing out. But it's also a reminder that what has been a strange year, in the football calendar, is coming to an end and with that some inevitable departures from the club. Perhaps none bigger than Adam Lallana.
Soft-spoken. Technically gifted. Big game player. Oft-injured. Experienced mentor. How will you remember Adam Lallana? What will his Liverpool legacy be? Will he be remembered for his late game-winners? His love of the Cruyff turn? Klopp's broken glasses? His Nivea for men commercials? As Jordan Henderson's right-hand man? As a player where we "wonder what could have been" if not for the sheer volume of injuries? We tend to remember first impressions and farewells. We revisit the beginning and the end but the totality of his legacy requires remembering the in-between.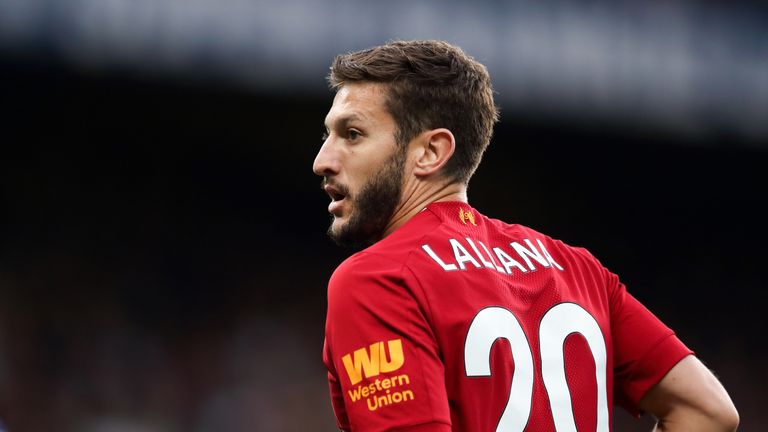 Hertfordshire born, south coast raised, Adam Lallana spent his early years plying his trade in the Bournemouth youth system before being signed, age 12, by nearby Southampton. He quickly excelled through the youth ranks and joined the first team at the beginning of the 2006/07 season, aged 18. By 2008/09 he was locked into the first team. His meteoric rise continued, becoming the first midfielder at Southampton to have a 20 goal season since Le Tissier. The incredible rise culminated in 2014, with him named one of six players shortlisted for PFA player of the year.
That summer, Lallana joined Liverpool for a reported £25M after lengthy negotiations. In many ways, Liverpool and Lallana were experiencing similar rides; converging with Lallana on the crest of his rise and fanfare and Liverpool coming off a 14/15 season that saw them the closest in nearly 25 years to ending their league title drought. Joining Rickie Lambert as the second summer signing, Lallana arrived during a particularly critical and tumultuous time. The club had just salted away a title win down the stretch and sold it's controversial but world-class striker, Suarez as Steven Gerrard entered the final year of a legendary 17-year run. It was a summer that saw Liverpool spend £117M on 10 incoming transfers; Balotelli, Lambert, Markovic, Moreno, Manquillo (loan), Emre Can, Origi, Lovren, each more maligned than the last. Tensions around the club were high and doubt in the intentions of the new(ish) American owners (FSG) peaking. For many, Lallana represented hope that we were after quality, not just potential. For some, the question remained if we should be sourcing talent from smaller English clubs.
Lallana started his Liverpool career on the injury report after tweaking a knee during a North American pre-season. That would become a variation on a theme for a player who missed 66 games over his first five full seasons with the club with various knocks. Despite a challenging debut season, Lallana was one of few bright spots featuring as a regular central and attacking midfielder under Rodger's modified 4-3-3. Daniel Sturridge suffered two long injury spells out and Liverpool struggled to claim a Europa League spot with Gerrard exiting and Raheem Sterling forcing his way out to "win titles" with league rival Manchester City. It would be Lallana's only full season under Rodgers before the latter's subsequent sacking and Klopp's hiring in October of the following season.
Klopp is often credited with the development of young players. But perhaps there is no managerial stroke more masterful than the one he played in transforming Lallana from a creative attacking player to a technical and efficient true box to box midfielder. Playing to Lallana's ability to control possession and tight spaces and thread short passes between the lines, Klopp clearly valued the player as someone who could intelligently use space, press outside of possession, and trackback on the opponent's counter. Qualities that don't show up on the Sunday box score but are critical to Klopp's modified 4-3-3- gegenpress system. His hot form would carry over to international duty and by the end of 2016, he was named England Player of the Year, penning a new long term Liverpool contract two months later. Speaking to club media the week of the extension, Klopp explained; "For me, it was clear we had to try everything to keep a player like him. He is a very important player for us…I heard when I came in what a lot of people had said about him before I came in, but I actually only knew him from Southampton. Since I've been here he has been a really important player for all our development steps which we made — not only for him personally. I have a lot of time together with the players but I am not in the dressing room so you need to have players there too and he is one of them."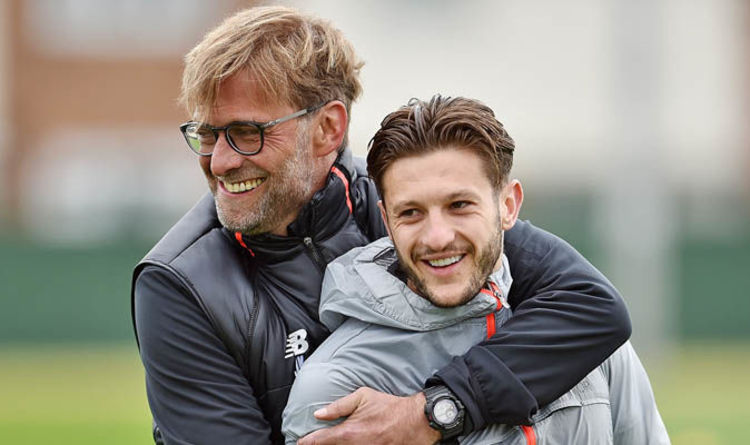 The 17/18 season would see Lallana succumb to two long term hamstring injuries in which he would miss the majority of the season (32 games). It would ultimately seed his starting role as Klopp performed another feat of managerial wizardry, transforming recently acquired, left-sided attacking midfielder, Gini Wijnaldum into a balanced, box to box technician. The following summer, the club would acquire Fabinho from Monaco and a 30-year-old, Lallana was on the outside looking in. As fitness returned, Lallana continued to get the occasional spot start and look in but it was clear that his best football was likely behind him despite some good run of form. Behind the scenes, Lallana continued to lead by example with minimal fuss. In an interview with Goal young upstart, fullback Neco Williams was asked about who's had the biggest impact on his Liverpool development. He issued a two-word response: Adam Lallana. Expanding, he explained; "[Lallana] is the one who stood out for me. Every session he would try and help me, ask me stuff, listen to me. He's a character where if you give the ball away he will get at you and tell you, but if you do something good then he's the first to say well done to you. It's great to have people like that at Melwood, and that has definitely improved me as a player. You need people to push you and keep your standards high. Lallana is excellent at that, he knows when the right time is to praise and the right time to get on to you. He pushes you to your limits."
As the sun sets on Lallana's Liverpool career there will be plenty who view his time at the club as a disappointment. From the outside, looking in, that's understandable. Late game heroics vs. Norwich and Manchester United leave lasting memories of the cool-headed, splendor of his creativity and knack for timely precision. Though it's tough to not lament him going the way-of-the-Sturridge. How good could he have been had his body held up? Perhaps that's a discussion that will always follow his ghost long after he's departed. One thing that shouldn't be up for discussion is that the short term contract extension was deserved. A steady voice during times of transition. He is a testament to what it means to "trust the system." In a me-first culture, he's a throwback to where players played for the badge on their shirt. Where players believed that they could develop under direction. Where there was a belief that winning took a sustained effort from the team over individual brilliance. He deserves to be with the team when they lift the trophy for the first time in 30 years. He deserves to feel a part of giving this back to the city of Liverpool, and the red half of the city deserves to see a man who embodied "the Liverpool Way" lift it before he departs.
It's no surprise that Klopp said it best when speaking to club media this week. He usually does.
"I know how highly sought after Adam is in this moment by other clubs who want him for next season… So for him, this is a commitment to use and we are very appreciative to him for it. This is absolutely how it should be too because I am so pleased he will be with us to finish the job this season and have the farewell he deserves so much. Adam always puts the club first …
…Always."