Red Trenches Match Day 15-16
Recapping Week 15 and Gearing Up for Week 16
Ah, to watch our Reds play 3 times in one week is what heaven must be like. Can we win all three as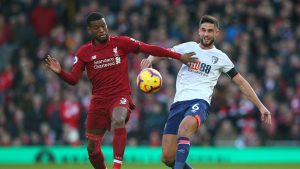 well? After smashing our blue neighbors in mid-week, the boys turn their attentions to a match up against Bournemouth. With the recent form the Cherries have displayed, many supporters are already marking an extra 3 points on their league tables. Despite form charts, the game is away from home and Eddie Howe knows how to set a team up to stifle opposition. Backed by their fans, our league position and unbeaten record puts the perfect target on our back. The perfect way to revitalize their season would be to end Liverpool's momentum.
Klopp will have undoubtedly spent this afternoon hammering in the importance of staying grounded on the back of putting three past Everton. To go to the Vitality overconfident, would surely lead to a quick lesson in why this is the world's toughest league. Come with guns blazing, and we could see a very prosperous weekend. With the Manchester Derby and Leicester travelling to Villa, a Midlands Derby of sorts, it's possible we could see the gap widen by the time the final whistle blows on Week 16.
Word on the Street
Across the Fence
The Hairy Harry Situation
Go to the pub for the game tomorrow and bring up Harry Wilson to those sitting around you and everyone will have a different opinion. You'll most likely be aided by the reminders from the pundits on TV, which will spark a conversation on the topic organically. There's no question the kid is a gem of a player, but there is also no secret that he feels he deserves regular first team action. As with any good debate, there are two main camps of thought, with specific scenarios splintering from the two. They are, quite simply, sell Harry or keep Harry.
To Sell
The largest, and loudest contingency is set to sell Wilson while A) Bournemouth want him, and B) his stock is high. This camp is backed by the media reports all linking deals in the works for the Welsh international, and this is perhaps why it is the larger group. It does make sense to cash in on a player who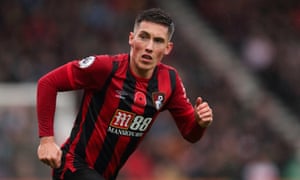 is probably a few years away from really breaking into the current team. While his free kicks are pinpoint lethal, he lacks the creativity in the build up that Klopp demands of his attackers. This, coupled with the fact that it is near impossible for anyone to move up the depth chart in front of Mane and Salah, make selling a smart business move.
As with the vast majority of transactions under Klopp, we can rest assured they have a plan for Harry in either case. They will weigh their options between the two paths and chose the one that is not only best for the club's current needs, but also the player's. If you need an example, look no further than Danny Ings. The man is thriving at St. Mary's and the club is not missing him in the least. IF we do end up selling Harry Wilson in January or the summer, it will only be for the benefit of both parties.
To Keep
The rest of the views on social media stem from the value they are seeing from him in the Premier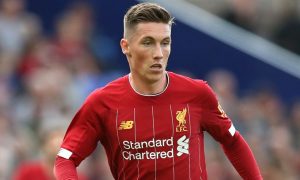 League this year already. The kid proved himself in the Championship with Hull City (13 apps 7 gs 3 as) and Derby County (43 apps 16 gs 4 as) in back to back seasons. He was a pivotal part of taking Derby to the promotional playoffs and has also proved some wonder strikes for the Cherries, even scoring twice against Tottenham last weekend.
If Klopp & co were to take a leap of faith and bring him back to Anfield next season, it could prove to be a huge pay off in the near future. With the God-given talent he has displayed, you could only imagine the trajectory would be up under Klopp's guiding hand. He is also a very cheap option to bolster the attack off the bench or in games when the traditional wingers need a breather. Instead of going to the transfer market and dropping 10s of thousands, we'd have a ready made, academy player in the wings. If he stays and develops, the Kop could be singing his name in no time.
The Verdict
I don't think any Liverpool supporter is arguing that he has shown that he can be an offensive threat in the Prem, I just believe that many feel he may not be fit for this squad. There are many players in the league who can score every other weekend, but I'd take very few of them in our starting XI. The worst fear for many is, sitting him on the bench for two years would kill his stock, and that it would never be as high as it is right now. Even if we sell, and he pans out to be a great player, it's still less a gamble than keeping him. Liverpool are experiencing a time in their history where they can out muscle any team in Europe for signatures, meaning finding someone like Harry wouldn't be hard if it came down to it.
The other issue is that, as cool as it would be, we as fans, get 0 say in the matter. Harry Wilson has made it clear he believes he's earned and desires first team football. He is certainly making a case for himself, and if Liverpool don't comply, he's likely to walk on his own. Unfortunately this isn't FIFA 20 and we can't manage personalities. In the end I believe it will be a mutual agreement to part way and none of the above points will matter much. Such is the simplicity and savagery of the transfer market.
Concur and Conquer
Rotation? What Rotation?
In case you've been under a rock this week, or have had TV and internet privileges removed,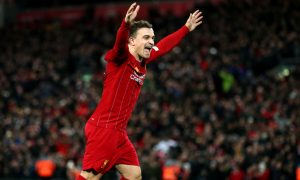 we SMASHED Everton mid-week. While many predicted an outrageous scoreline, the method in achieving it was the shocking bit. Several Evertonians took to social media to mock the line up Klopp chose to field. No Bobby, no Salah, no Henderson, and without Fabinho, Alisson, and Matip due to injuries and suspension. This team looked a shadow of the league leaders on paper, yet it took a mere 6 minutes for this make-shift team to carve open the Toffee's defense.
The Attack
Shaqiri made his first start in month's, but you'd have been forgiven for thinking he was playing regularly. He slotted so perfectly into the squad and was a constant threat and spring board for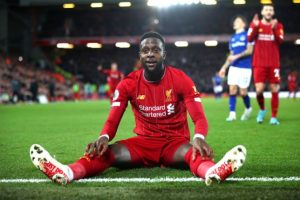 creative movements. The only thing more phenomenal than the great surprise his play brought me was his new hair. Origi did Origi. He showed up, made dangerous runs, scored goals, and left a pile of burning blue jersey's in his wake. Mane looked like a new man in the middle, a role he occasionally occupies for a matter of minutes during games when Firmino goes wandering. Given the key to the spine, he will be in the nightmares of Everton's back line for the next five years. Every time he got the ball Anfield smelled blood. He nearly got himself a hat trick for his troubles too.
The Rest
Despite allowing two goals, the midfield did well enough to supply 5 to the score. I think the formation change was to blame, but not for anything Klopp did wrong, simply because new things take time to learn. Especially when Klopp very rarely exits from his 4-3-3 mindset. The game was a welcome injection of confidence going into the busiest time of the year and facing time without Fabinho. This team is capable of rotating key players and thrashing unworthy opponents. With the majority of the big guns already being faced, this squad is more than equipped to get through to the new year. Crisis averted… for now.
What do you think? Let me know. Have your say below.
YNWA